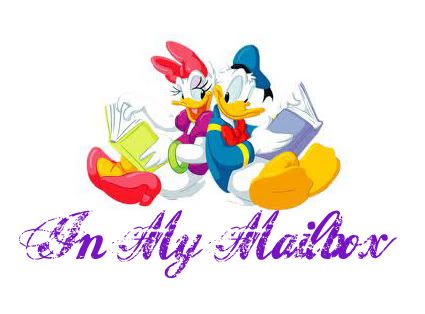 So I thought I would post one of these "In My Mailbox" even though I read most of my stuff on my Kindle. Hey what the heck I bought three books on Friday due to the Big Sale on amazon.com.
So here we go...
The first book I bought was Forgotten April By Robyn Bradley
For April Sullivan-LaMonica, the last ten years have been hell: her husband and young son were killed in a car accident, and soon after, her mom descended into the darkness of Alzheimer's. So when broadcast journalist Maggie Prescott shows up claiming to be April's half sister and tries to capture their reunion on film, April outwardly regards Maggie with much suspicion. In reality, she's simply afraid to grow close to someone again, only to have that person leave--or worse. Maggie, meanwhile, is battling her own demons: figuring out why her biological mother gave her up, facing a secret she's kept from the one man she's loved all her life, and giving herself permission to follow the dream she's had since she was a child. Separated by nearly two decades and radically different life paths, April and Maggie must decide if pursuing their sisterhood is worth it…or even possible. A story of loss, love, survival, and redemption, Forgotten April will speak to anyone who's experienced the pains--and riches--of an unexpected friendship that emerges from family ties.
Next Is the Department of the Lost & Found by Allison Winn Scott
In this hopeful, humorous, and astonishingly deft debut, Allison Winn Scotch explores what happens when a young woman thinks she's lost everything that matters—and ends up discovering what's truly important. This is a novel that will leave you taking stock of what's important in your own life . . . and never letting it go. It didn't start out as the worst day of Natalie Miller's life. At thirty, she is moving up the political ladder, driven by raw ambition and ruthless determination. As the top aide to New York's powerful female senator, she works hard, stays late, and enjoys every bit of it, even if the bills she's pushing through do little to improve the lives of the senator's constituents. And if her boyfriend isn't the sexiest guy alive, at least he's a warm body to come home to. Then he announces he's leaving. But that news is barely a blip compared to what Natalie's doctor tells her: She has breast cancer. And she can't cure it by merely being headstrong. Now the life Natalie must change is her own. All her energy, what little of it she has left, must go into saving herself from a merciless disease. So when she's not lying on the sofa recovering from her treatments and indulging in a curious addiction to The Price Is Right , she realizes it's time to take a hard look at her choices. She begins by tracking down the five loves-of-her-life to assess what went wrong. Along the way, she questions her relationships with her friends, her parents, her colleagues, the one who got away, and, most important, with herself: Why is she so busy moving through life that she never stops to embrace it? As Natalie sleuths out the answers to these questions, her journey of self-discovery takes her down new paths and to unexplored places. And she learns that sometimes when life is at its most unexpected, it's not what you lose that makes you who you are . . . it's what you find.
And last but not least is Unlovable by Sherry Gammon
Seventeen year-old Maggie Brown is truly the poster child for Heroin Chic, complete with her jutting bones and her dark-ringed eyes. She's struggling with her growing feelings for the new guy at school, Seth Prescott, and fears he is just another person who will let her down, like everyone in her life has done thus far. Seth Prescott is an undercover cop assigned to Port Fare High, and despite his job, he's developed strong feelings for Maggie. Seth's working tirelessly to flush out the sadistic heroin peddlers that have invaded the small town of Port Fare, New York, while Maggie fights to stay alive as the search turns deadly. Seth and Maggie's romantic journey is one of humor, heartbreak and self-discovery as their world is about to change forever.
Again these are Ebooks. I do believe you can get them in regular book format also. I have to take a serious break from the paranormal and urban fantsay stuff. Its starting to work its way into my sleep an some nights I am not sleeping so well.. I am hoping that I will be able to get some giveaway books or that some publishers will start sending some books for me to review. All a girl can do is hope.
I hope I didn't do to bad for my first IMM! Enjoy!